Custom Saunas
New Construction or Convert Existing Sauna into Infrared-Only and InfraSauna®
A Custom Infrared Sauna, will meet your special needs. Where IR was once limited to a few fixed sizes and models—now Custom Infrared and Custom InfraSauna® are available in limitless shapes and sizes; you are limited only by your design imagination.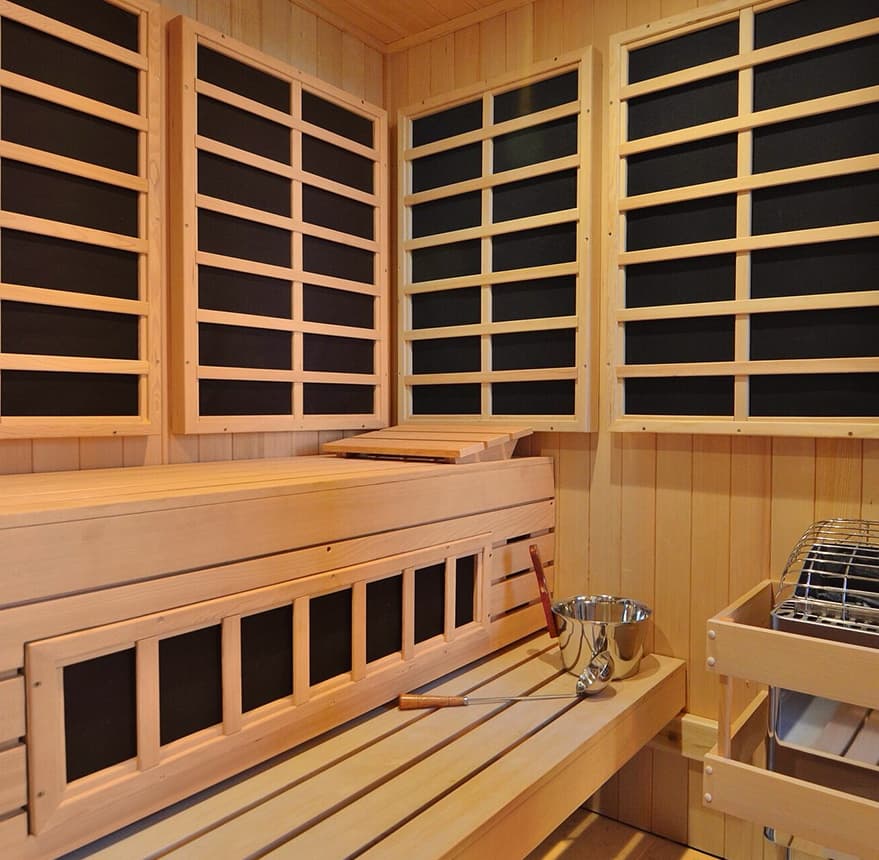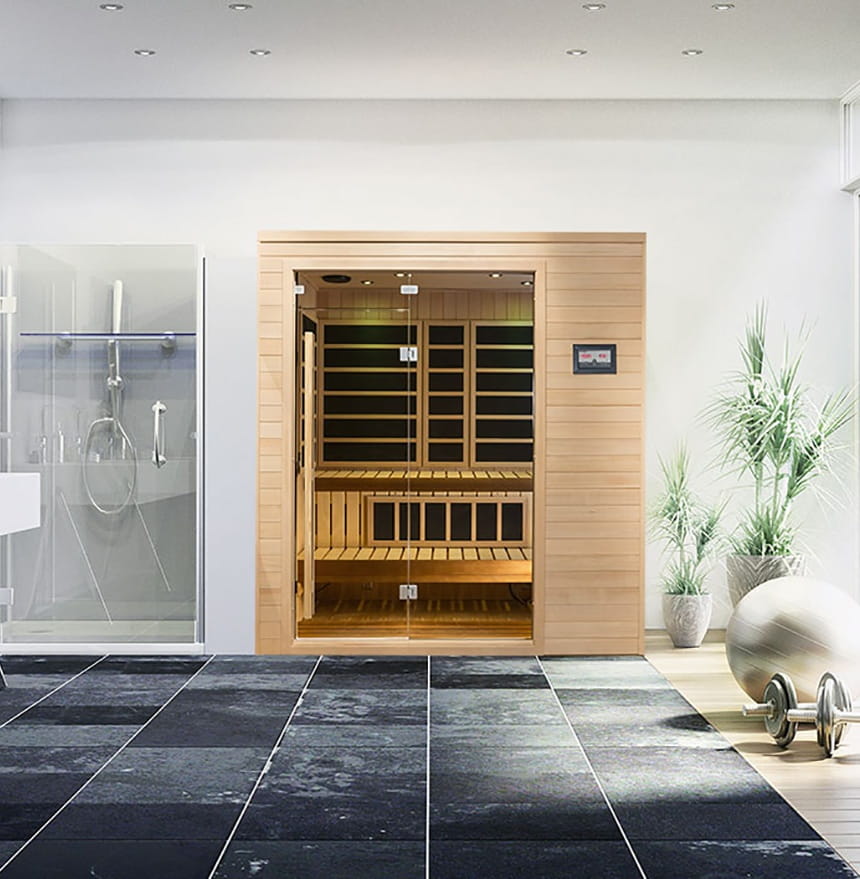 For New Construction — Truly "Custom" Infrared and InfraSauna®
Custom Infrared Saunas and Custom InfraSaunas are perfect for new construction or remodeling: residential, hotels, health clubs, condos and apartments.
The options with our Custom IR/IS are endless…with innovative use of glass windows and all-glass doors, angles, curves, special lighting and sound systems. Your design (or with our free design service incorporating your ideas), in partnership with Saunatec experience and quality, assures unmatched form and function.
Handcrafted to your plan, we'll precut the finest hand-selected wood for your walls and ceiling, we'll pre-build the benches and door, and include a CarbonFlex® IR Panel Kit sized for your room—all for installation on your framed walls. Simply provide the inside dimensions of the framed walls, the door location and your preference for bench configuration—and we'll do the rest.
Need design assistance to overcome potential challenges?