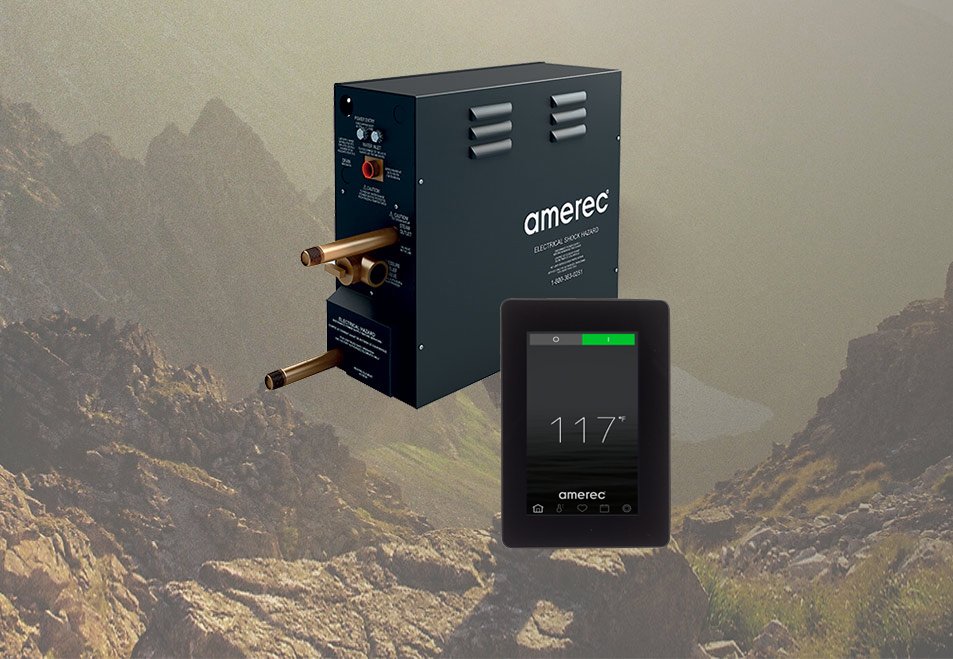 AX Generator with Elite
Touchscreen Control
A variety of smart features and flexible controls available in several colors will take your home or commercial spa to the next level.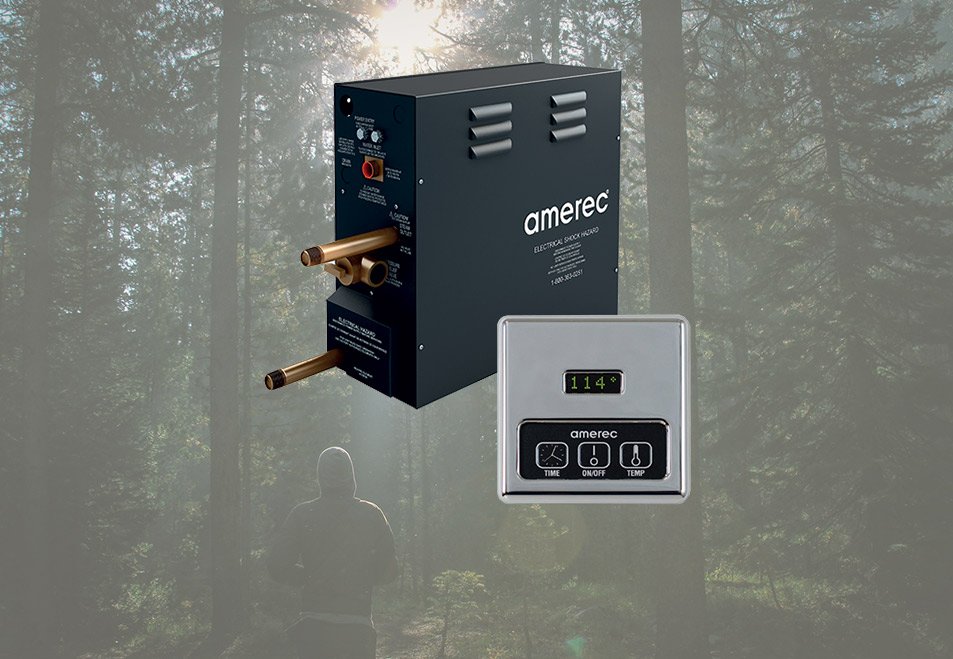 AK Generator with
K-Series Controls
Our outstanding steam combination. Always delivering great steam with easy operation.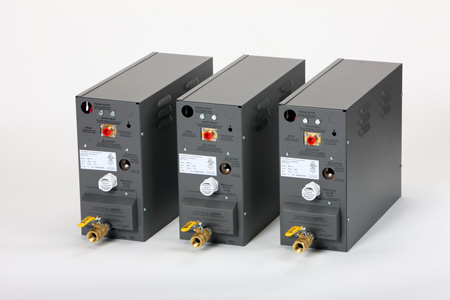 "Warm Start" Instant Steam Option
AX and AK series generators are available with the optional 'Warm Start" feature that keeps water in the tank preheated to a temperature just below boiling.  With the "Warm Start" feature activated, steam begins flowing into the steam room in less than 60 seconds after the user turns on the generator, reducing the time required to heat the room to its desired temperature by several minutes.  The "Warm Start" feature can be disabled with a simple on/off switch to eliminate unnecessary power consumption when the steam bath will not be used for extended periods of time.
Comfort Flo Aromatherapy Steam Heads
Our steam heads ensure each steam bath is a safe and pleasurable experience.  Steam is delivered into the room through an internal Ryton plastic insulator, preventing the exterior metal surface from reaching high temperatures.  The Comfort Flo steam head features a fragrance reservoir that allows the bather to enjoy the benefits of aromatherapy by dropping their favorite fragrance onto the reservoir.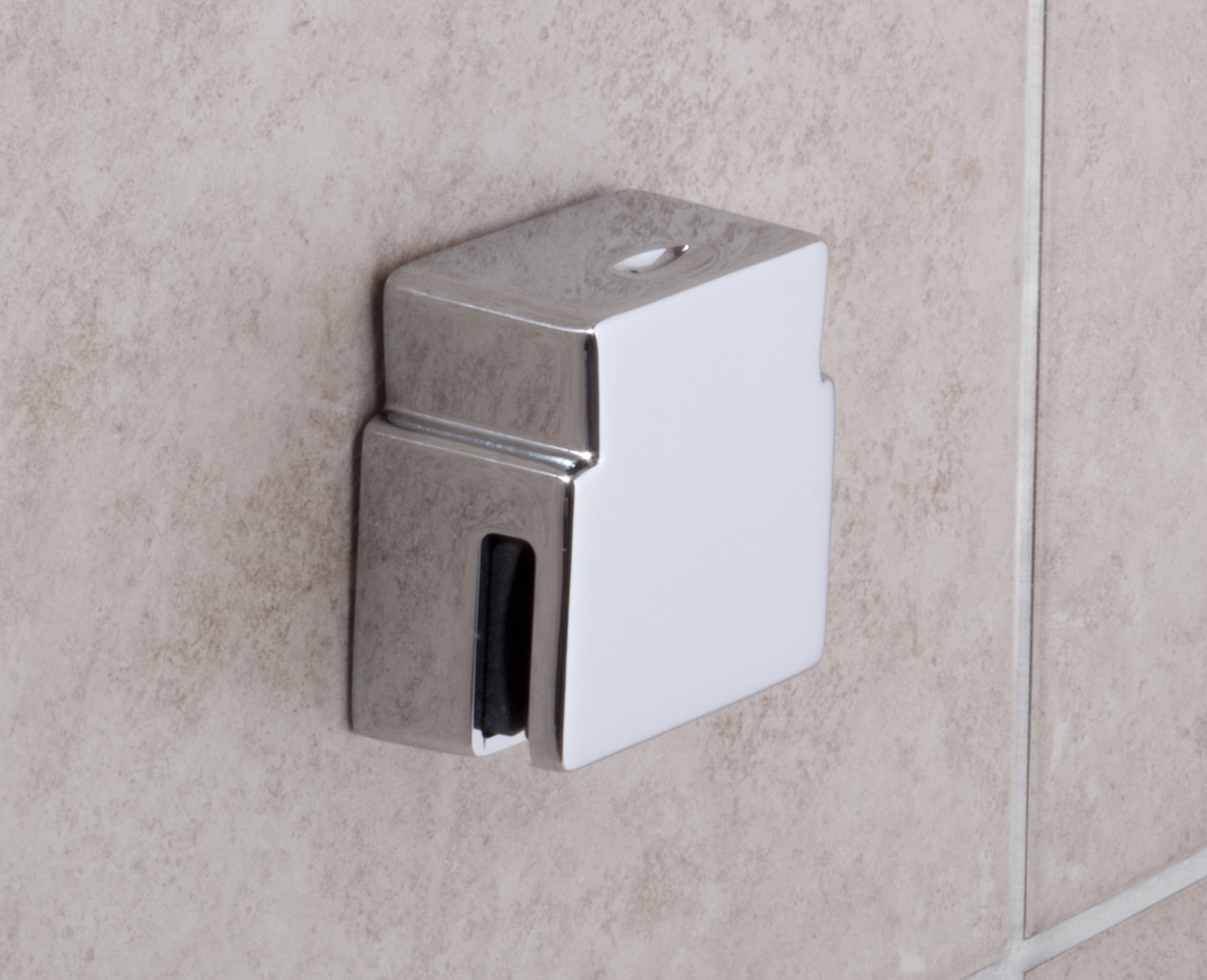 3K Series Generators for Commercial & Residential Use
Amerec AX and AK series generators are designed for 208/240V, 1 Phase power.  The 3K version of the AK series generators are designed for 208V, 3 Phase power.  Residential controls and accessories are compatible with both AK and 3K models.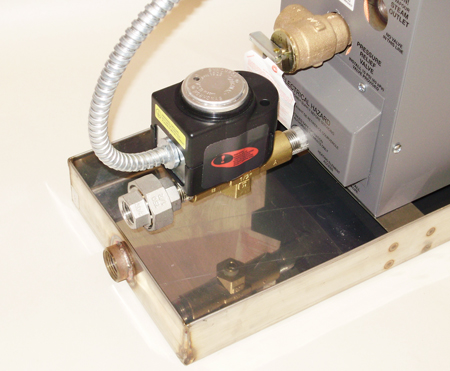 ADK Automatic Drain Option
AX and AK series generators come with a standard manual drain valve with an optional automatic flushing system.  The ADK auto drain option drains the generator tank following each steam bath and flushes water through the tank to reduce sediment build up and provide longer element life.  The tank remains empty until the next steam bath, when the tank is refilled with fresh water for a more pleasant bathing experience.