Why Alpine Doors
In an Alpine sauna, the door isn't simply a closure — it is a gateway between worlds that always say "welcome". Most Alpine saunas include a European-style all-glass door. But you can also choose from several door and window styles to personalize your sauna. Alpine's four optional door designs are available in standard and handicap-accessible sizes. All Alpine doors include our exclusive latching system and laser-etched handles.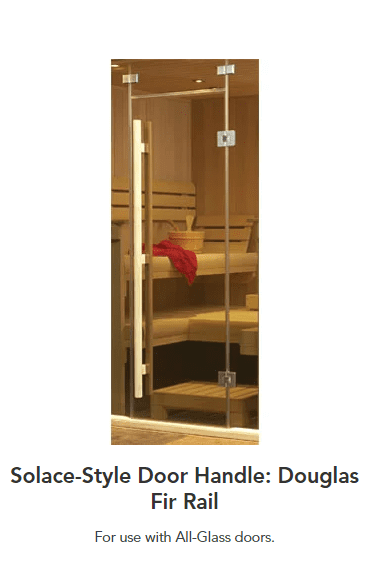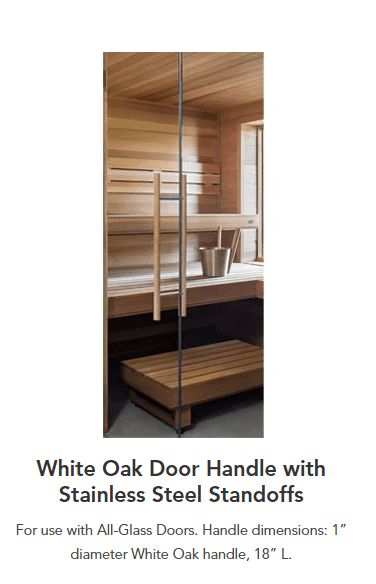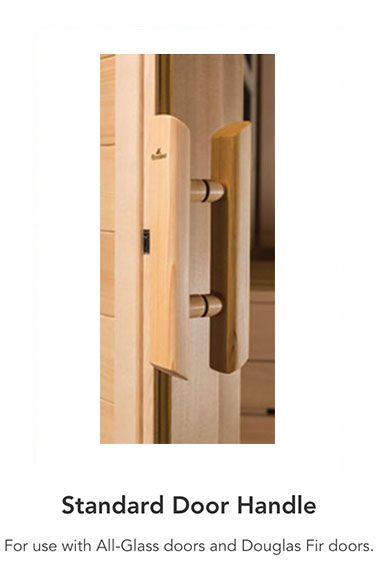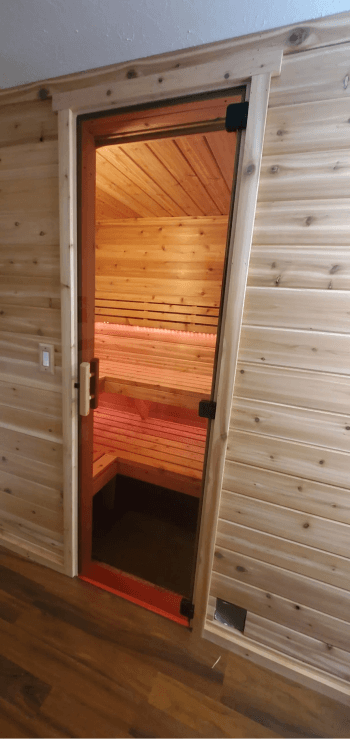 Sauna Door Specifications
All glass door (standard), 24" × 72" or 24" × 80"
Hemlock door 24" × 72", 23¼" × 69¼" or 24" × 80" (for Custom-Cuts only) with 16" × 60" glass
Hemlock door with window grids
Spruce door, traditional window (12" × 60" or 16" × 60" window on 24" × 72" door)
Etched glass door, 24" × 72"; Shown above: "Birch Leaves over Water"
All doors are pre-hung and include handles and appropriate latching system
Door finishes can vary, examples include: Satin, Etched, Canadian Hemlock, and Bronze Tinted.