The Panacea steam bath soothes your body and soul. Hot steam envelopes your body and brings total relaxation, releasing tension and muscle aches while your customized light and sound settings brings tranquility to the mind.
Features
Luxury steam made easier than ever before
Corian interior is easy, light and modern
Combine your favorite spa treatments in one steam room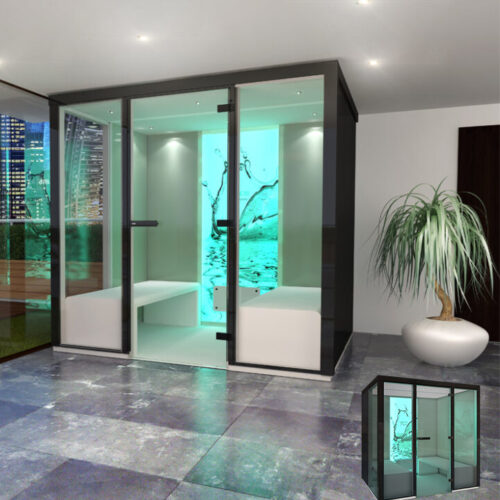 Specifications
Error

Provided file /home/alpinsau/public_html/newsite/wp-content/uploads/2020/09/Book1.xlsx does not exist!
Transparent, smoke colored glass included.