Commercial Steam Boilers
Ideal for large steam rooms, the Amerec commercial steam bath boilers are designed for optimum user enjoyment and ease of use.  A variety of standard features makes these boilers desirable from a facilities maintenance point of view and delivers reliable service for owners.  Each unit is designed for easy on-site maintenance and hands-off, automated operation.
Amerec engineering and technology incorporates several unique featues making Amerec boilers the commercial steam generator choice of facilities maintenance engineers.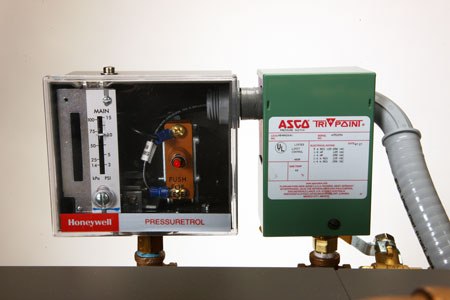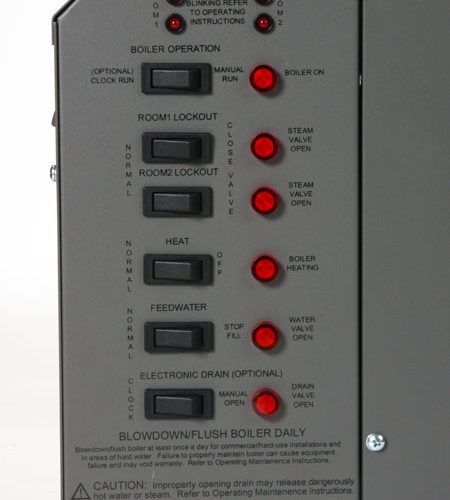 Standard Features
ASME certified low-pressure vessel.
UL Listed.
All steel construction with powder coat exterior, brass fittings and stainless steel feet to prevent corrosions.
One or two room operation with each room controlled individually by separate low-voltage on/off controls.
External control system includes indicator light to show when boiler is on.
Room "over-temperature shut down" turns boiler elements off and blinks indicators to show alarm.
Two or three wire alarm circuit switching provides for remote monitoring.
Multiple safety features including:
Water level sight glass.
Three-level water sensing system with low water cutoff.
High pressure cut-out on all boilers.
Designed for easy serviceability.
Simple service access.
Indicator lights with integral diagnostics.
Controls and Options
IT1 Thermostat for single room installation.  Remote or boiler mounted.  Required with each boiler.
IT2 Thermostat for two room installation.  Remote or boiler mounted.
ADI CoolFlush drain and flush system automatically performs recommended daily draining and flushing of the boiler tank to reduce build-up of solids such as scale and sludge.  Uses a computer controlled drain cycle to add and drain water in steps, rinsing the tank and draining water at or below 140 F.
IDS In-Room "Refresh" control for a quick burst of steam delivered on demand.
I60 60 Minute Timer to control steam flow in steam rooms with intermittant use.
I24/7 7 Day Time Clock
I24/1 24 Hour Time Clock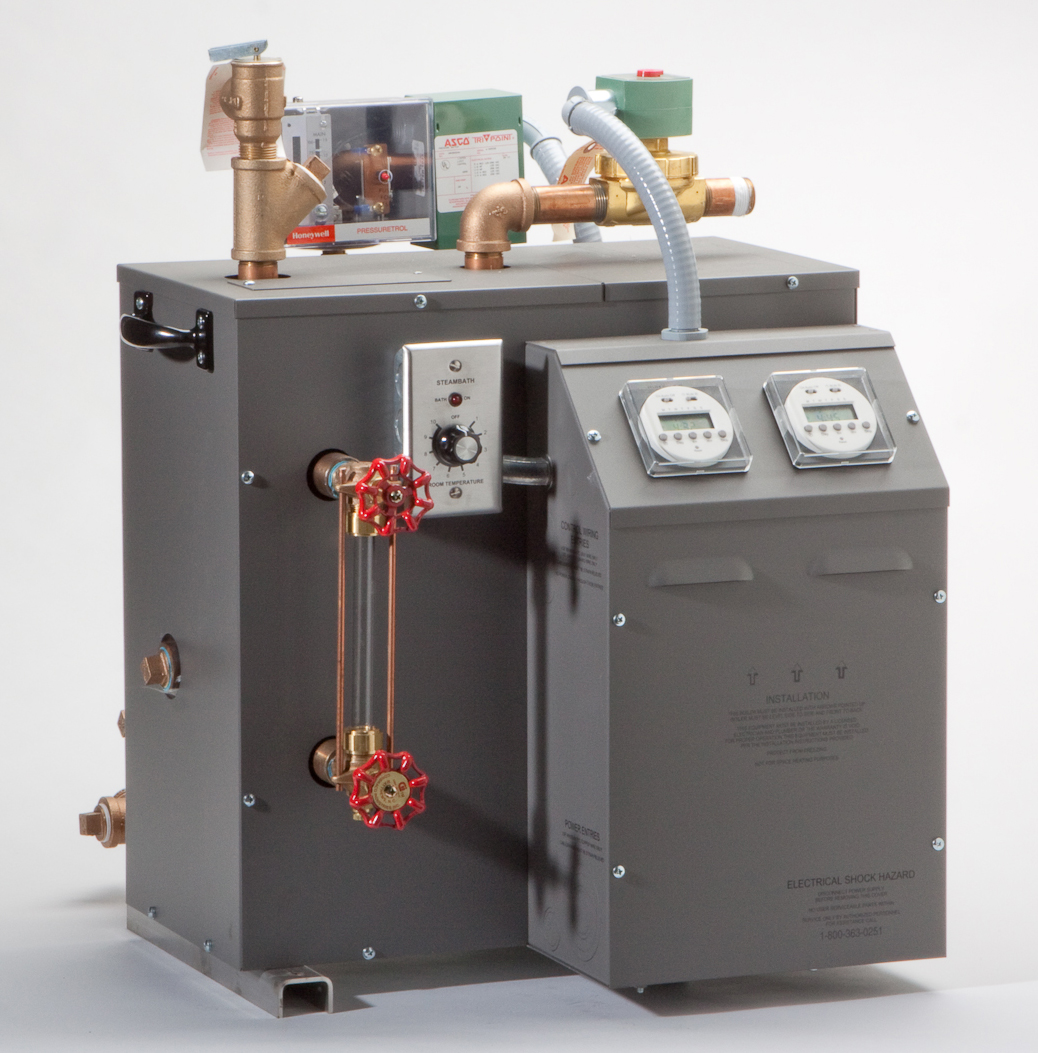 Available Electrical Specifications
AI Series boilers are available for the following electrical specifications.
208V / 1 Phase
240V / 3 Phase
480V / 3 Phase
415V / 3 Phase (Export)