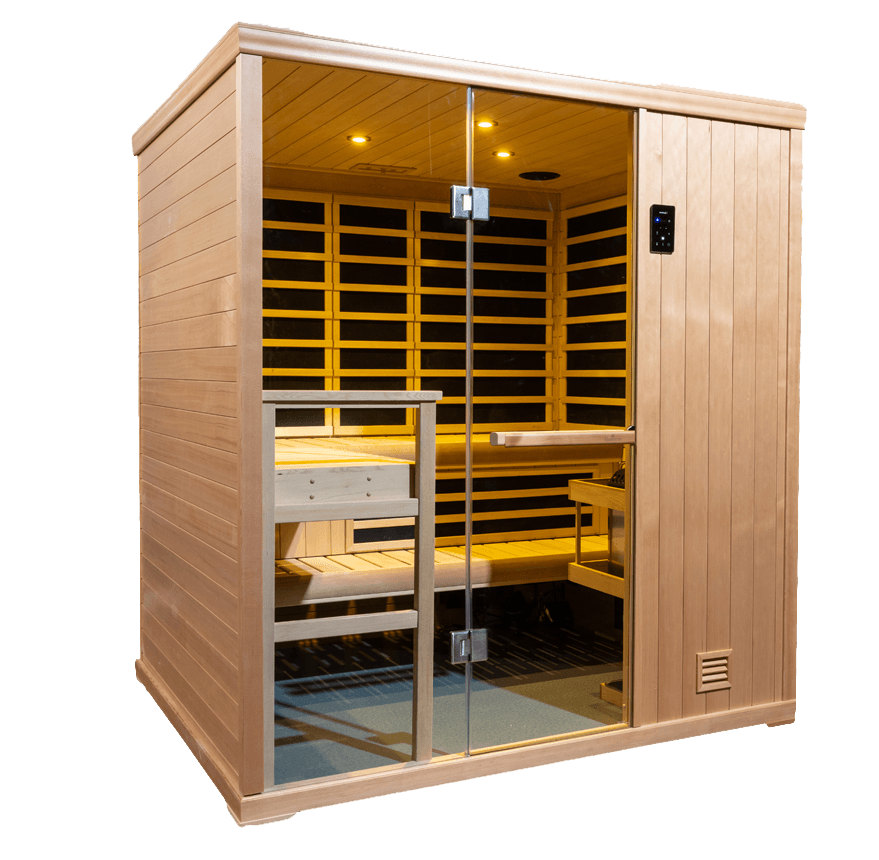 Questions To Answer
How Many People Should the Sauna Accommodate?
What Type of Sauna Do You Want to Construct?
Modular Sauna (assembly only)
Pre-cut Sauna
Outdoor Sauna (usually custom)
Infrared Sauna
Do You Like to Sit Down, Lie Down, or Sit Across in a Sauna?
Bench width is a key issue and can change the sauna significantly.
Would You Like to Read in the Sauna?
Light placement is something that is only done once, so try a few different places before cutting holes. You may also want a dimmer switch outside for the light or lights.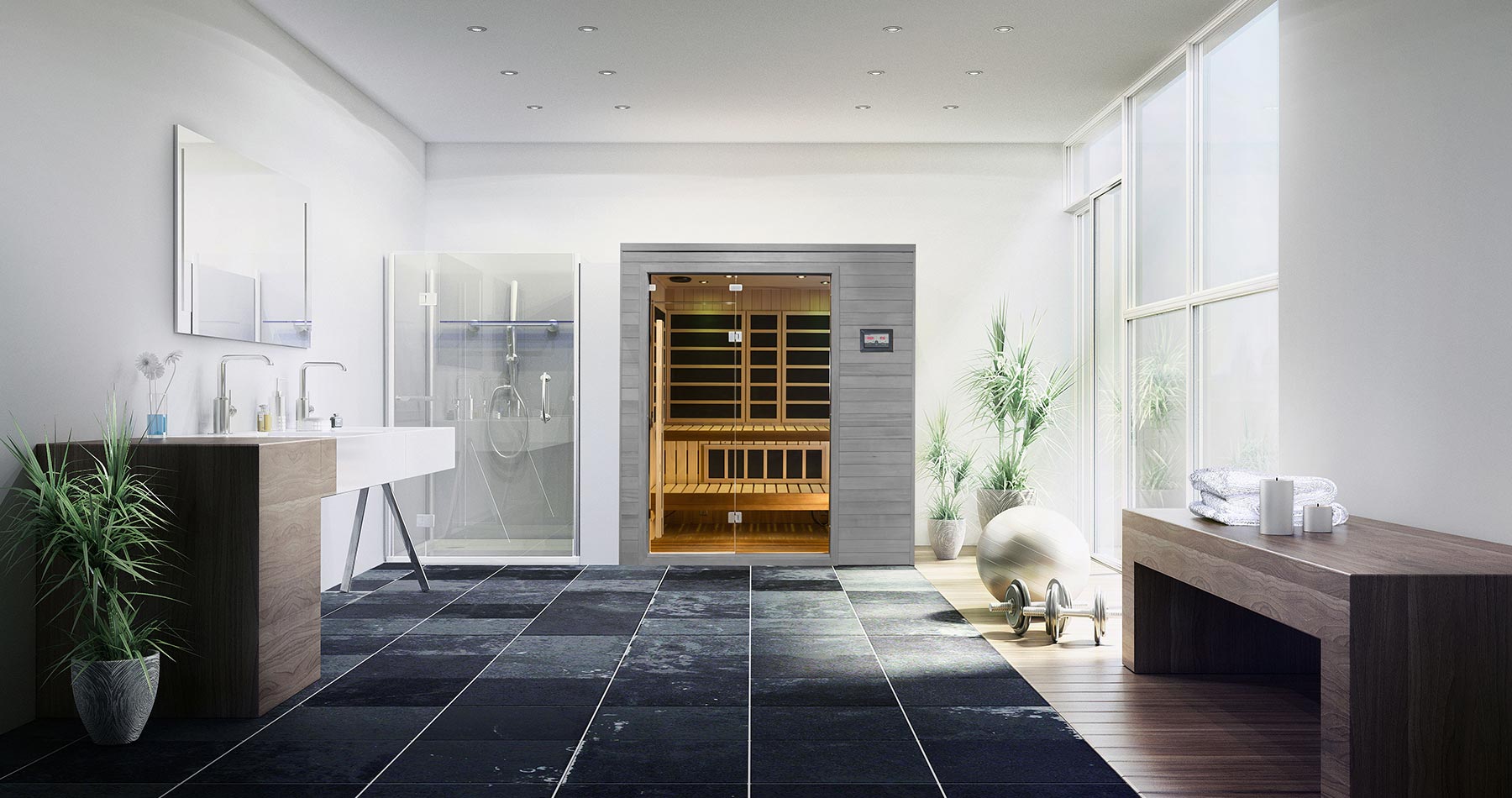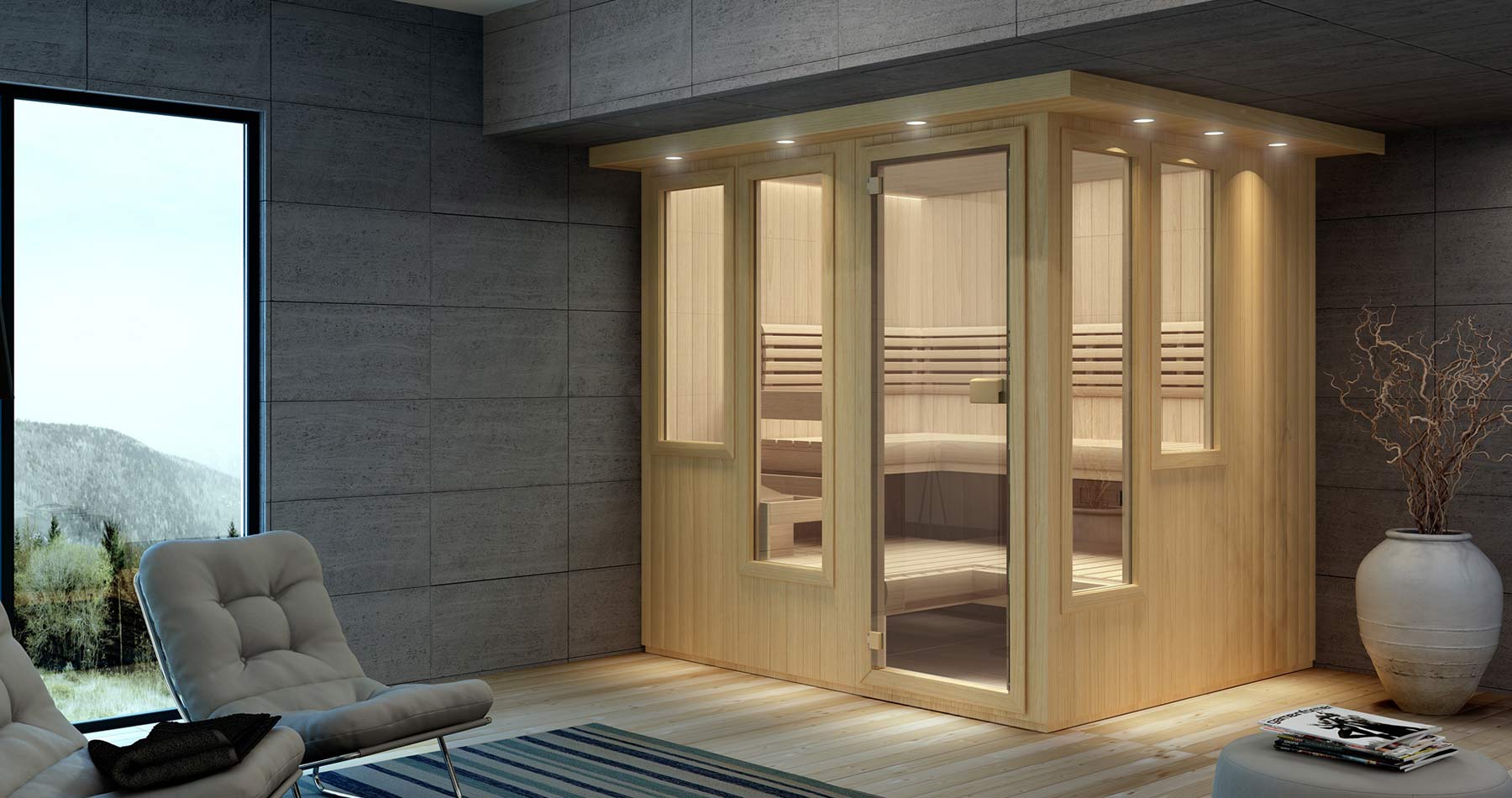 Basic Sauna Packages Usually do not Include
Items Such As:
Thermometer/Hygrometer combinations
Luxury benches
Curved back rests
Full duckboard flooring
Eucalyptus, Herbal aroma therapy oils .
Longer ladles
Sauna wood treatment
Windows
Sauna Sandtimer
Even though these items are considered upgrades, a full compliment of these upgrades can be purchased at a very reasonable price.  This would take an average sauna to a state of the art Sauna. Custom design (CAD drawings) are offered at no cost to the consumer.
Sauna door placement.
Door should always be on the longest wall
Will the door be hinged left or right
Standard wood pre-hung doors have a rough opening of 26″ x 82″
All glass doors are also available at little extra cost
Wood doors come with no window to little – medium and – almost all window
The heart of the Sauna is the heater
Sauna heaters should always have a double body
Heaters vary in price depending if the controls are on the heater, analogue or digital
New sauna heaters are emerging (always-on heaters and steam creating heaters)
Our heaters are ideal for Sauna / Steam combinations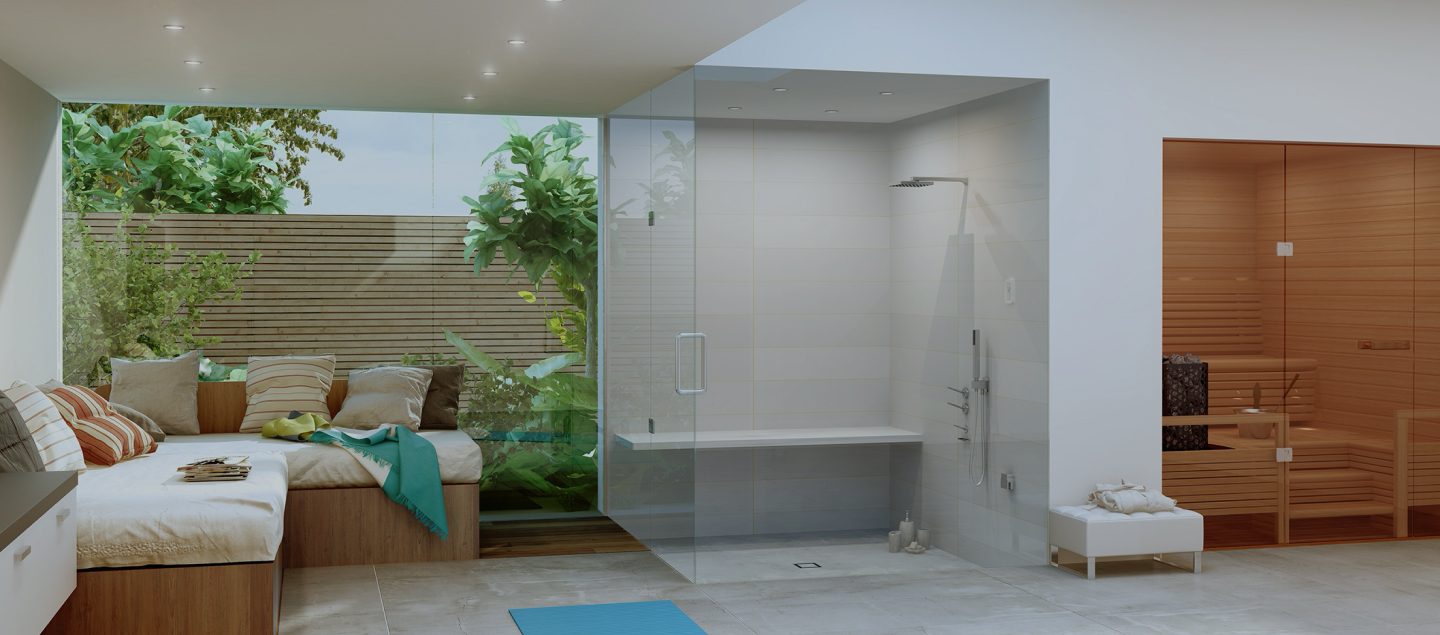 Warranty
We often hear of heaters & steam generators still operating 30 years after installation, but if you need help before then, rest assured our warranty is the best in the industry.
Custom Sizing
Our solutions are based on your needs. Tell us about your project, and we will design the steam or sauna solution that provides the best experience.
World Class Support
From planning and design to installation and after-sale support, our team of experts will assist you with every step of the process.